Adding intelligent lockers to a retail store will improve efficiency, save costs and improve customer experience with Click and Collect services. Our lockers can be branded and designed to suit the individual store or brand.
Improve store's social distancing measures :-
The Ideal location for lockers will be the front of the store, so fewer customers are in main area of store keeping socially distanced.
If using barcode only, there is no touching of lockers or touchscreens and no interaction required with staff.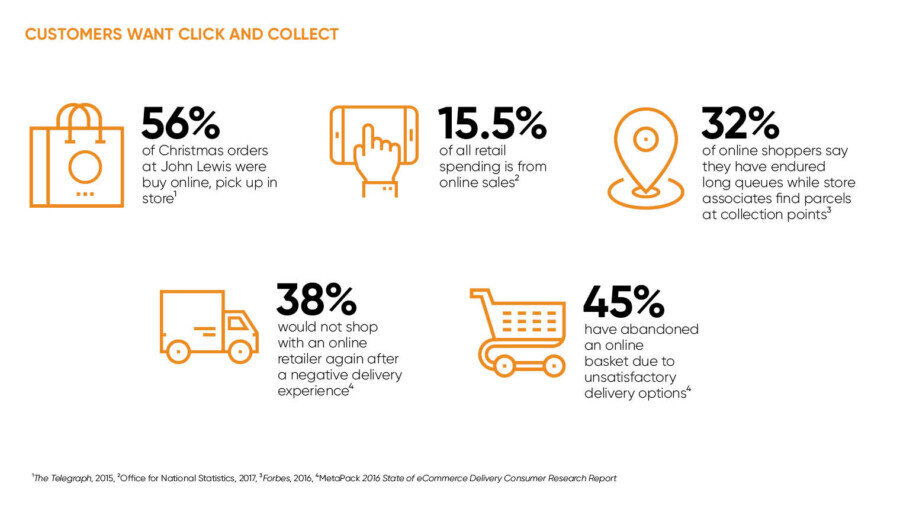 Improve efficiency/reduce costs :-Less time for staff members dealing with Click and Collect customers.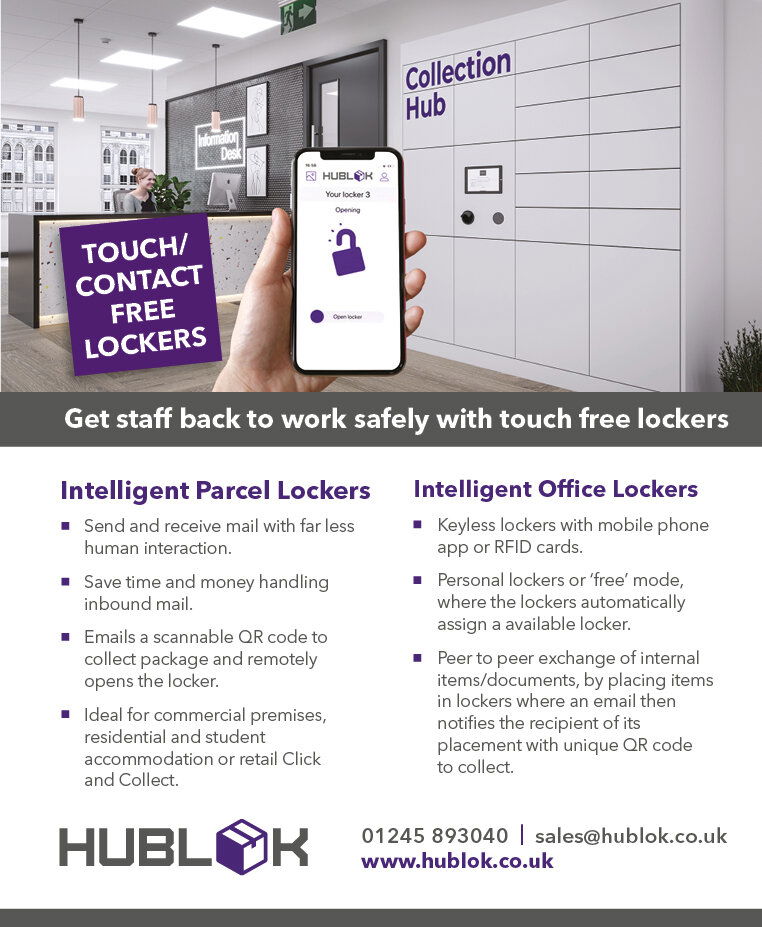 Better user experience :- Quick access, reduce queuing and wait times. Collect at customer's convenience. (optional 24/7 access if lockers are positioned outside.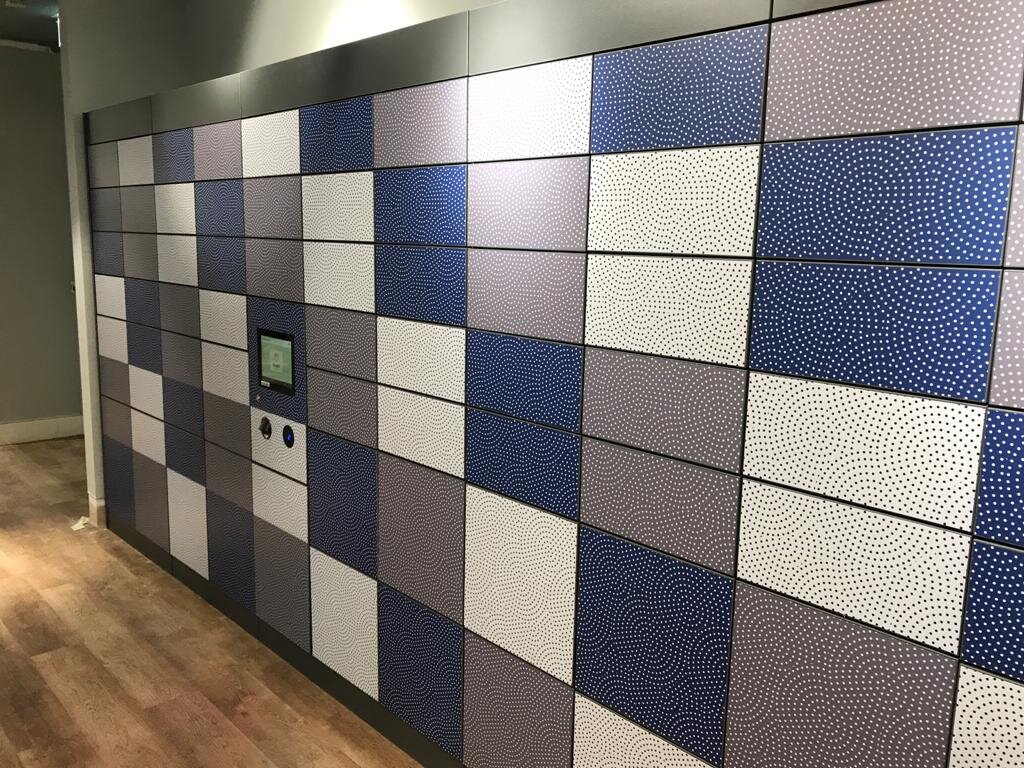 Generate valuable insights into customer behavior :- Every action is recorded allowing retailers to identify customer trends, allowing informed decisions to improve customer experiences further.