The current system is no longer working for businesses, people or the environment.
We take resources from the ground to make products, which we use, and, when we no longer want them, throw them away. Take-make-waste. We call this a linear economy.
The linear economy has to change.
We must transform all the elements of the take-make-waste system: how we manage resources, how we make and use products, and what we do with the materials afterwards. Only then can we create a thriving economy that can benefit everyone within the limits of our planet.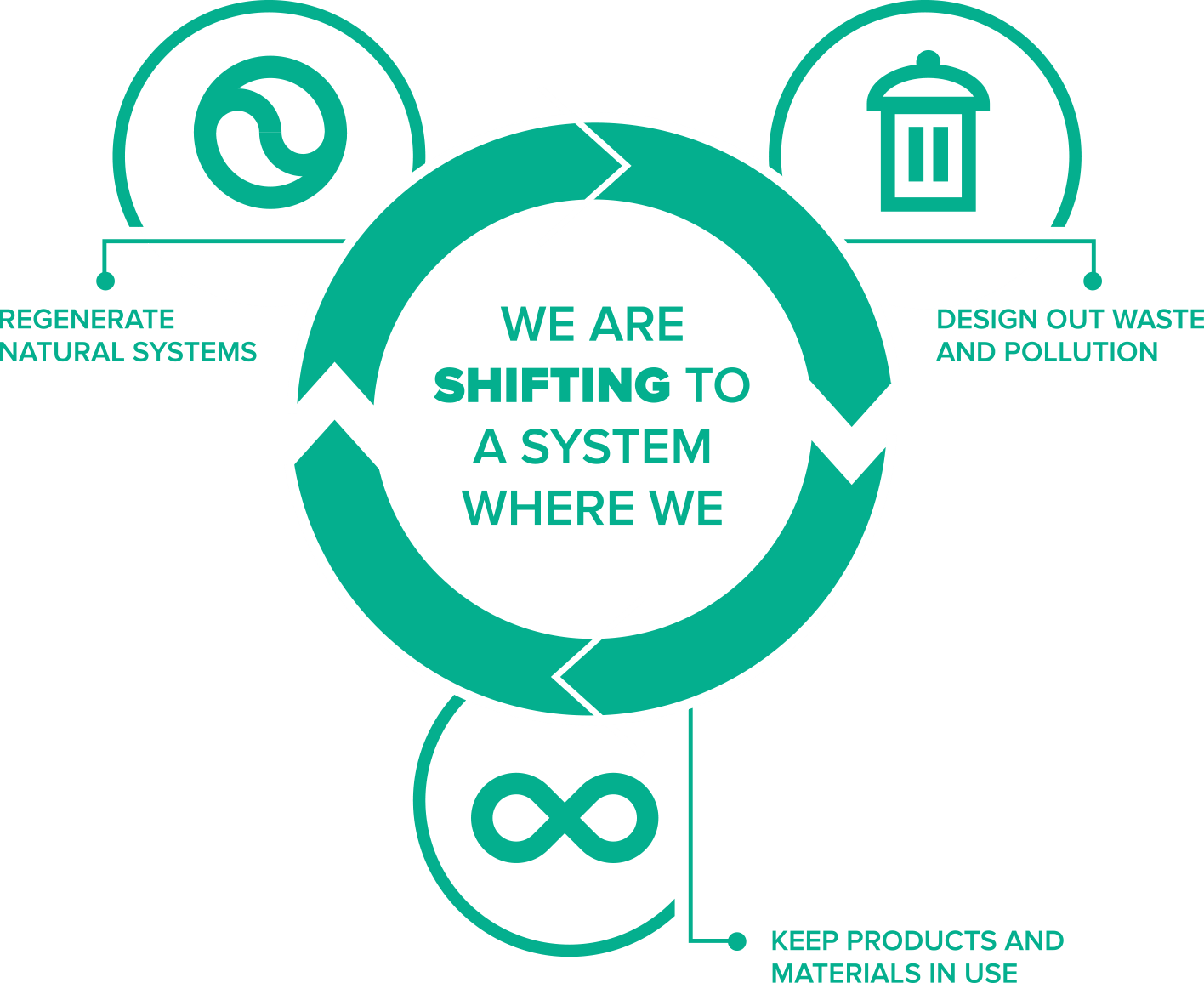 It's called the circular economy
It's a new way to design, make, and use things within planetary boundaries.
Shifting the system involves everyone and everything: businesses, governments, and individuals; our cities, our products, and our jobs. By designing out waste and pollution, keeping products and materials in use, and regenerating natural systems we can reinvent everything.