'Wave Cycle' is a sustainable plastic furniture range made from recycled surf and bodyboards.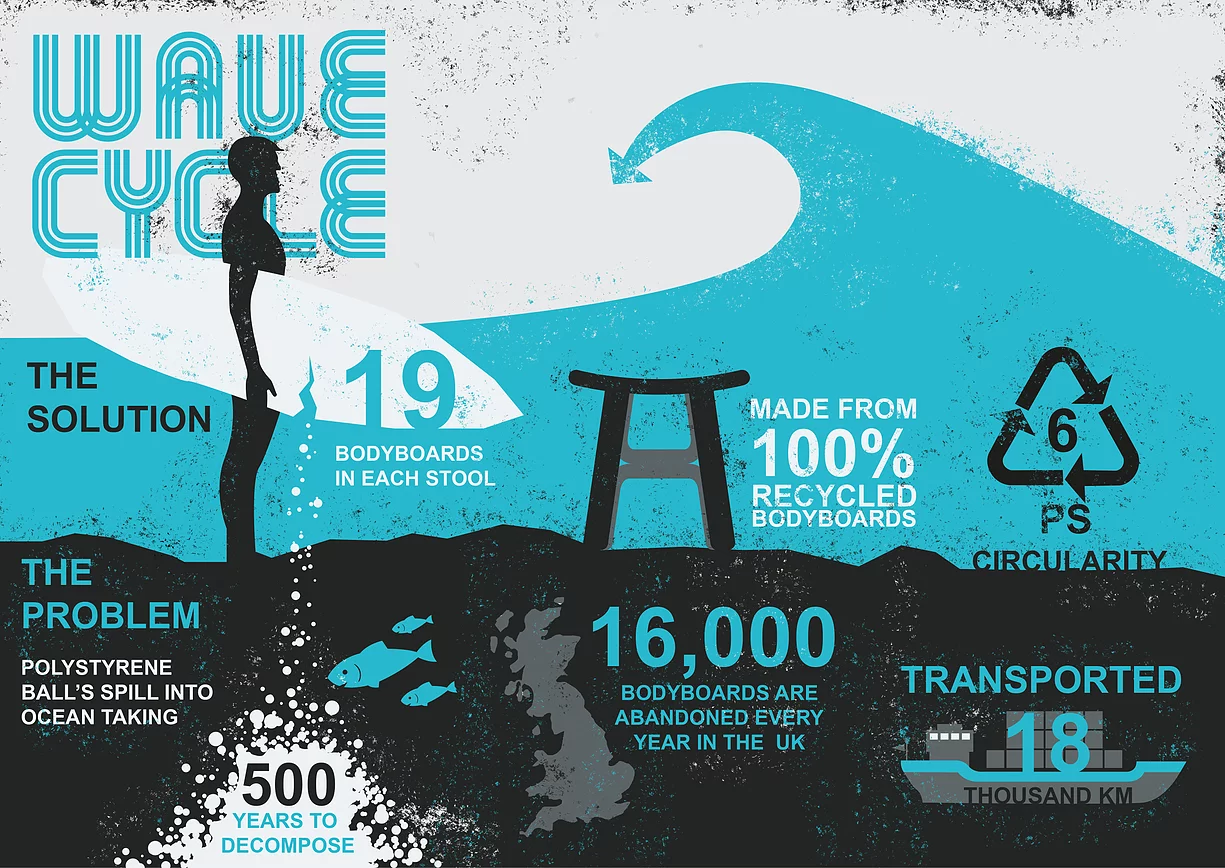 It is estimated that every year 16,000 cheap, polystyrene bodyboards are abandoned on UK beaches often after a single use.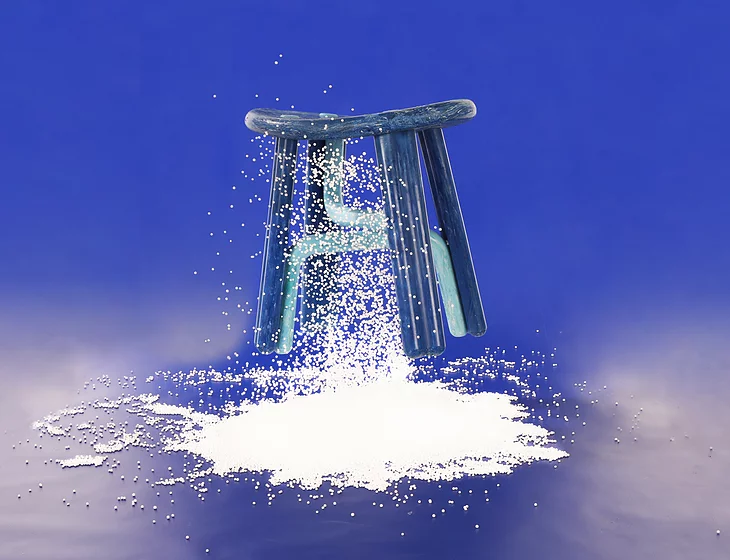 The design and manufacturing process is committed to supporting and celebrating environmentalism within the surfing industry.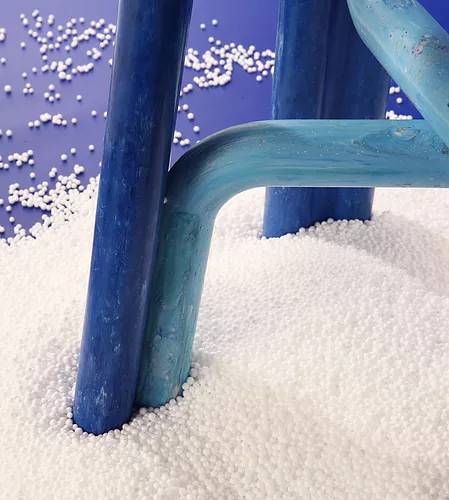 This process also provides a recycling solution to the waste within short life polystyrene packaging foam.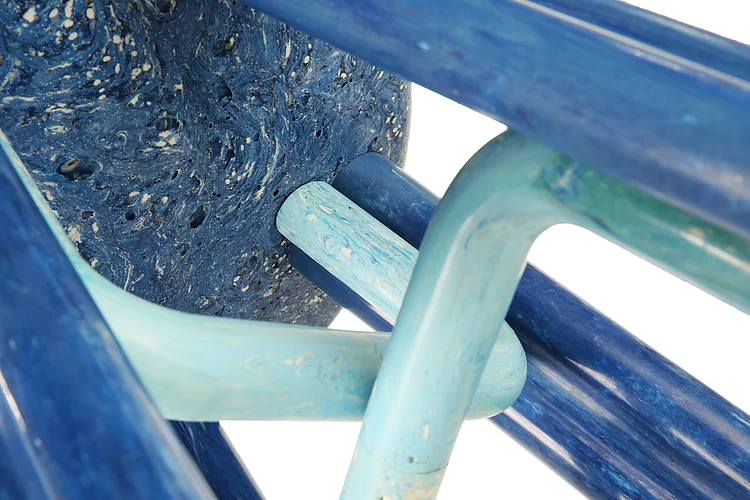 Through taking a short life material and increasing the longevity in the form of a long-life piece of furniture that is part of a circular manufacturing system, it highlights innovation.