The ultimate platform for consumer and brand engagement. Providing customers with phone charging solutions.
The biggest football club in the world requested a charging solution for their museum tour so visitors have a full battery to enable them to take photos and post on social media whilst visiting every aspect of Old Trafford, the Theatre of Dreams. Additional charging solutions were requested for the iconic Red Café to allow supporters to charge their phone before kick-off, at half time and after the game.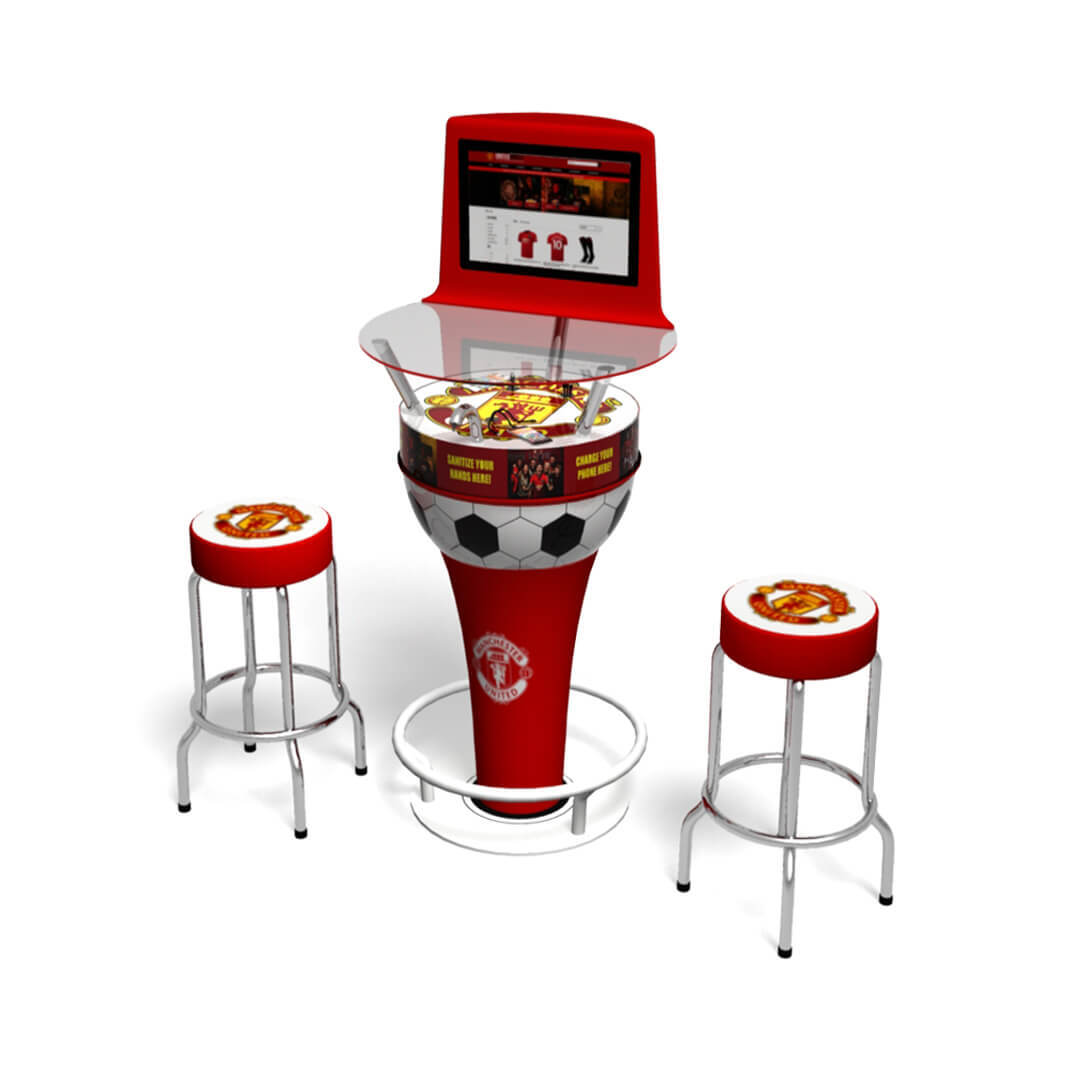 LOW BATTERY ANXIETY
We have all experienced low battery anxiety. Today's smart phones carry our theatre tickets, travel boarding passes, even our credit card info. The reliance on our "pocket computer" is now so great that health experts have identified "low battery" as a daily contributor to anxiety attacks. In a recent survey carried out at a UK University, students stated that the only thing worse than a dead battery was a lost phone.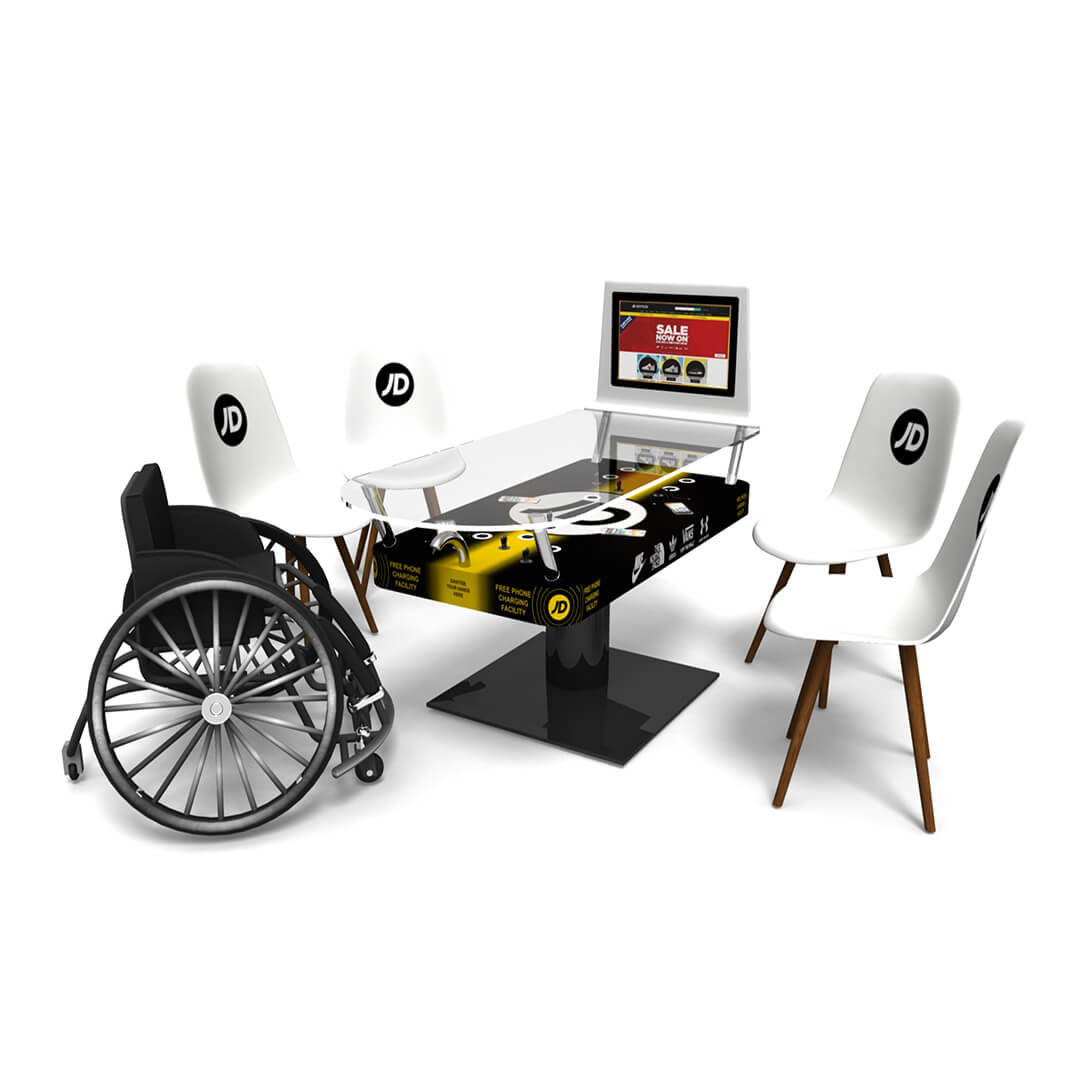 INCREASED DWELL TIME
By providing PowrPod Solutions to your consumers, they will stay longer, buy more and provide glowing feedback on social media. Everyone relies on their mobile phones for searching, researching, paying, photos and even the daily news. With 5g being rolled out, streaming will be faster however battery life will pay the price. You can't sell to an empty chair! Provide a fast charge solution and build loyalty.